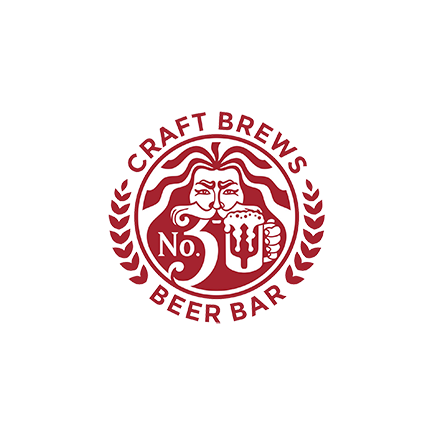 Hello!
Welcome to No.3 Craft Brews!
For us, and many of you, great craft beer is a passion. As a matter of fact, beer is the third most popular drink in the entire world! Only water and tea are more popular--hence our name, No.3
Thankfully, we're in the middle of a craft beer revolution. There are more craft brews available now than at any other point in history, with new beers and breweries appearing almost daily.
This can also make the experience a bit overwhelming for anyone new to craft beer or less beer-obsessed than us. But we at No.3 are here to guide you through our various selections of beers on tap, in bottles or in cans. Or, if you prefer, we can provide you with tools to explore on your own. That's a big part of what makes the craft beer revolution so interesting--the exploration.
At No.3, you have lots of craft beer choices:
• Grab a six to go
• Mix it up by making your own sixes to go
• Sit at the bar and enjoy any of our thirteen rotating beers on tap
• Have a draft brew while you shop
• Fill a growler of any beer on tap to take home with you
• Drink any bottle in our collection at the bar
Also, if you want to be a beer geek, No.3 is the place to do it. We actually encourage it! Feel free to waft, swish, measure for proper drinking temperature or hold your beer up to the light to check clarity. The only rule is that there are no right or wrong answers and never any tests. We just do this for fun.